Regular price
$59.99 NZD
Sale price
$41.99 NZD
Unit price
per
Sale
Sold out
GOODYEAR - EAGLE SPORT TYRE - TUBE TYPE is for sale at FS Cycles, Porirua, Wellington.
Developed for all-day, every-day durability
Top-level construction, materials and responsiveness for a solid foundtation to build on. Designed to balance multi condition grip and robust durability, Eagle sport delivers great day-in, day-out performance in an economical package.
DYNAMIC COMPOUNDING
Dynamic: Pace - With a focus on grip and durability, Dynamic:Pace is developed for multi-surface conditions and long term wear.
PROTECTION
R:Shield - Improved puncture protection under the tread while maintaining overall performance
---
DESIGNED TO PERFORM AT THE HIGHEST LEVEL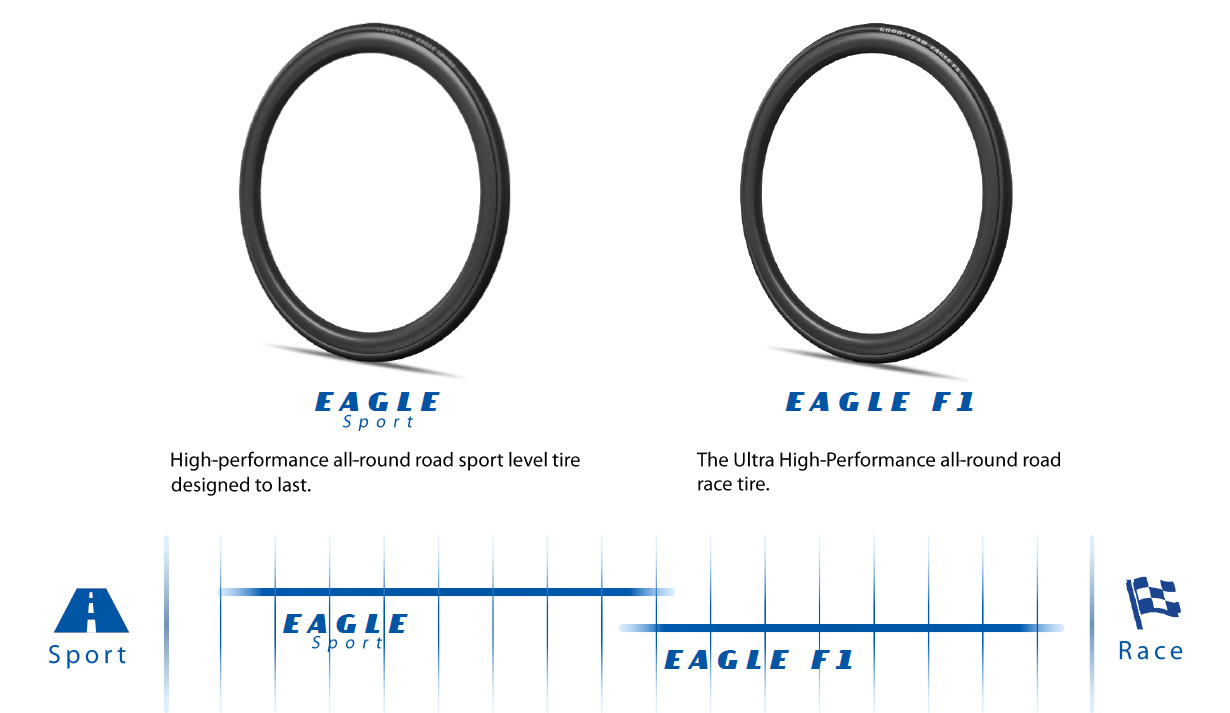 ---
The Story
The Goodyear name first appeared on a tyre — a bicycle tyre, to be precise — in 1898. Since then, Goodyear and the legendary Winged Foot™ logo have been synonymous with victory, dominating the winner's circle across the entire spectrum of motorsports. Goodyear tyres have shouldered heavy-duty work on everything from airplanes to Zambonis. They've rolled on the moon and have helped steer millions of motorists along their journeys.
Now, 120 years after Goodyear's original offering, we welcome a new line of performance bicycle tyres. Developed with Rubber Kinetics, the Goodyear line utilizes refined compounds and casings, each purpose-built for their intended environments.
Share
View full details